Developed by world-renowned musculoskeletal and human movement expert Dr. Andreo Spina, Functional Range Conditioning (FRC®), is a system of joint health and mobility training based in scientific principals and research. Mobility refers to the amount of USABLE motion that one possesses across a particular articulation (joint). The more mobile a person is, the more they are able to maximize their movement potential safely, efficiently, and effectively.
Our online programs match you up with the world's best Functional Range Conditioning coaches to assess your present mobility level and then provide personalized, detail programming based on those results and what you would like to accomplish.
Your 8-week session will begin with our comprehensive Functional Range Assessment (FRA®) – via video submission – which will allow our experts to identify your specific problem areas as they relate to functional movement and mobility. Based on this detailed assessment, your coach will program a specific FRC® training regimen that will address these movement deficits, as well as improve your overall joint health and longevity, body control and performance. (The video will also be used as a base-line so we can gauge your progress throughout your training).
Your coach will share the FRA® report with you and fully explain the report and programming during your Skype Kick-Off call. Videos of all prescribed exercises will be placed in your personal folder for your reference and in addition to scheduled weekly emails with your coach – you will also receive two additional Skype sessions to review progress and to ask questions.
If you are unable to train with a local FRCms professional, rest assured that when you train online with us, you will be working with the same team that teaches at all of our public and private certification seminars. You can't be in better hands.
Expert Coaching
With one-on-one Skype sessions, customized programming and weekly check-ins, our Master Instructors will keep you on track and make sure you achieve all of your goals.
Train When Convenient
Take your iPad to your gym or train in the comfort of your own home. Your customized program is fully portable with reference videos for every exercise.
Optimize Performance
Already being utilized world wide by elite, strength and conditioning coaches including MLB, NFL, NBA, NHL, MLS and UFC Athletes, FRA and FR programming will mitigate injuries while increasing overall performance.
Join Our Community
Interact with other Online members and our community of certified Master Instructors and other FRCms professionals. Have a question, hop in the group and interact with a great community of movers.
Is Online Coaching Right for You?
Listen to some members of our online community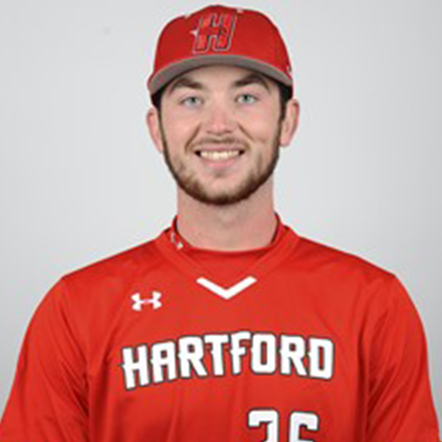 MICHAEL MOCONYI
"… By building the proper individual workout… My son matured into a 6'6" athlete who added strength and lean muscle to his frame and received multiple offers to play Division 1 baseball."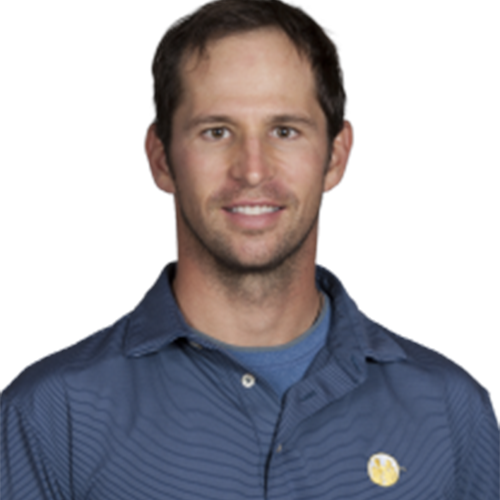 CHAD SELZLER
"I am a professional golfer… Since we started in early December, I've learned how to internally rotate my hips much better which has changed the dynamics of my swing for the better. It has helped me with my endurance in my golf game, workouts, and any other activity I play."
JAKE D.
"… Mike's workouts took my game to another level. He got me faster stronger and more flexible. I came into my season in top physical condition and I could see the difference just 6 months of training had done. We won the state championship that year and I am now going on to play at the collegiate level. "
Dewey Nielsen, Master Instructor
Working one-on-one with client in Seattle, explaining proper irradiation while performing hip CARs.
Dr. Andreo Spina, Creator
Putting MLB® All-Star José Bautista through an FRA® evaluation with his strength and conditioning coach, Ryan Bruggeman
Choosing the right package
Full Coaching Package
Train online with an FRA/FRC Master Instructor who will assess and prescribe a tailored package for your specific goals.
8 Week session
FRA Video Assessment
FRA Report
FRC Personalized Program
Skype: Kick-Off + 2 Additional Skype Sessions
Weekly E-Mail Check-In
Access to Facebook Mastermind Group
Preferred Pricing on Additional Sessions
FRA Assessment with Review
Work remotely with an FRA/FRC Master Instructor who will review your Functional Range Assessment (FRA®) and discuss the results via Skype. You can then share the report with your local FRCms or train on your own. If you choose to enroll in the Full Coaching package after the assessment, we will apply a credit of $300 towards your account.
FRA Video Assessment
Skype Review
FRA Report
Frequently Asked Questions
"Overall movement capacity is directionally proportional to overall joint health and functionality."
-Dr. Andreo A. Spina
FRA is a measurement based assessment system that provides objective measures of an athlete or individuals movement capacity for each and every articulation. Then training inputs (FRC®) can then be directed at the individual's specific deficits.
Personalized FRC® programs can become a stand-alone training pursuit, or it can be easily integrated into your current training regimen as we do with our many amateur and professional athletes.
The goal of Functional Range Conditioning is to address your specific movement and mobility needs. Mobility is in many ways the most important quality to train as it creates the pre-requisites necessary for all other forms of training (weight lifting, endurance work, power development, etc). We focus on improving the health, and function of your joints…what you do with them afterwards is up to you 😉
Absolutely! The FRC system can be implemented by anyone no matter your current physical state. As a matter of fact, FRC has been successfully utilized with a vast array of individuals including:
Professional/Amateur athletes
Recreational athletes
Sedentary individuals
Post-surgical cases
Injured populations
Elderly population
Children
Etc.
"You can never have too much control of your body"
– Dr. Andreo Spina
Mobility is in many ways the most important athletic quality to train as it creates the pre-requisites necessary for all other forms of training (weight lifting, endurance work, power development, etc). Using the Functional Range Assessment (FRA), our trainers are able to identify even the smallest determents, or imbalances in mobility and/or joint control. Our training program then specifically addresses these issues in order to maximize movement capacity, which dramatically improves athletic performance
If online training isn't for you, please visit our Find-A-Provider page to search for an FRC mobility specialist in your area. These trained practitioners will be able to identify and address any of your mobility needs.
UTILIZED BY TOP PROFESSIONALS AROUND THE WORLD